Leaders need clarity on what works to improve diversity, equity, and inclusion. The Global Parity Alliance's Diversity, Equity and Inclusion Lighthouses 2023 Report reveals success factors that have emerged, as well as what effective DEI impact can look like through compelling case studies.

The Global Parity Alliance, a group developed in collaboration with McKinsey & Company, has identified five success factors common across the DEI initiatives that yielded the most significant, scalable, quantifiable, and sustained impact for underrepresented groups.

To understand what these factors are, and actions that contribute to DEI progress, the FSC invites members to join us for a webinar discussion with the authors of the report - moderated by FSC Board Director, Jen Driscoll:


Kweilin Ellingrud, Global Institute Director and Senior Partner, McKinsey & Company (joining from Minneapolis)
Ishaa Sandhu, Engagement Manager, McKinsey & Company (joining from London)
Jen Driscoll, FSC Board Director and CEO of AllianceBernstein (AB) Australia


This is a great opportunity to hear the key insights and the DEI initiatives that can be actioned within your organisation.


REGISTER

*Please note the FSC reserves the right to cancel or postpone this event if minimum registrants are not reached

ABOUT YOUR SPEAKERS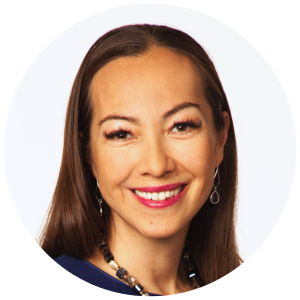 Kweilin Ellingrud
Global Institute Director and Senior Partner, McKinsey & Company
Kweilin has led numerous research efforts including on the impact of automation and the Future of Work post COVID-19, gender and racial equality (Power of Parity), and the impact of COVID-19 on jobs. Kweilin also helps lead McKinsey's global social responsibility investments in North America. In her client work, Kweilin leads global transformations across financial services clients.

Kweilin has an MBA from Harvard Business School and a B.A. in Economics and Political Science, magna cum laude, from Harvard University. She worked at the Center for Women & Enterprise, a nonprofit to help women entrepreneurs start and grow businesses. She is a Board member of @Makers and the Greater Twin Cities United Way. Kweilin lives in Minneapolis with her husband and three daughters: a 9 year old and 7 year old twins.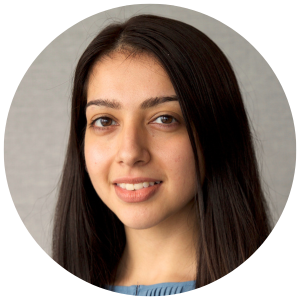 Ishaa Sandhu
Engagement Manager, McKinsey & Company
Ishaa is leading research on sustainable and inclusive growth (focused on accelerating economic inclusion), and led McKinsey's Diversity, Equity and Inclusion Lighthouses collaboration with the World Economic Forum. Ishaa has also worked across various strategic growth and implementation projects with Education, Telecom, Consumer Goods, and Financial Services clients.

Ishaa has a Juris Doctor (Law) from the University of Sydney - for which she received the Westpac Foundation Future Leaders Scholarship - and a Bachelor of Economics & Finance from the University of Western Australia. She founded a digital and financial literacy initiative for women in domestic and beauty services (Beauty & Banking). She has lived between Australia, India and the UK – and is currently based in London.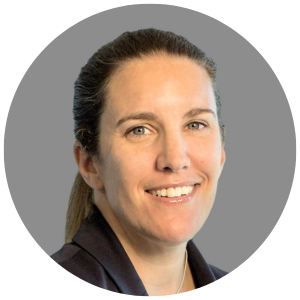 Jen Driscoll
CEO, AllianceBernstein (AB) Australia
Jen Driscoll was appointed CEO of AllianceBernstein Australia Ltd in December 2013 and is responsible for the execution of strategic priorities for the local business and compliance with governance and corporate policies.

Jen joined AB in New York in 1997, servicing large institutional clients in the Northeast region of the US. In January 2000, she relocated to London for three years to open the firm's London office, where she was responsible for developing and managing the Client and Consultant Relations team. Jen then joined the Sydney office in July 2004 as manager of Client Relations.

Jen is a Director and Deputy Chair of the Financial Services Council (FSC) Board and is the Chair of the FSC's Standards, Oversight & Disciplinary Board Committee. She holds a BA, with honors, in economics and political science from Fordham University.

EVENT DETAILS
DATE: Thursday 28 September

TIME: 8:30am - 9:30am

VENUE: Webinar via Cisco
VENUE: Webex
VENUE:
COST: Free and Member Only


For all enquiries please contact Izekiel, Event & Member Services Manager:
Email: This email address is being protected from spambots. You need JavaScript enabled to view it.
FSC Office: 0423 576 999

*Please note the FSC reserves the right to cancel or postpone this event if minimum registrants are not reached